Pole lamp: the Western light source technology to block the
Time:2016-01-19
Browsing times:
Endless lights from the birth to the present, has been through more than 100 years of time. In the long years, there are three major points of time to record the development of the world's most pole lamp technology.
On January 16, 2009, Jiangsu Zhengxin New Energy Technology Co., Ltd. anniversary celebration and Jiangsu Zhenghui Lighting Technology Co., Ltd. started the foundation laying ceremony was held in Jiangsu Province Jintan Straight Creek town. Zhenghui Lighting Technology Co. Ltd. plans to invest 350 million yuan, development and production of new energy-saving light source Puri Corrientes low frequency electrodeless lamp. The company plans to invest 200 million yuan, an annual output of 500 thousand lights, in 2009 the output value of up to 300 million yuan, two investment of $yuan, sales revenue of up to 600 million yuan. "An industry, an industry association is falling, from a long-term point of view, energy-saving light source industry foreground is infinite," said Zhengxin Group Chairman Wang Guifen.
At the same time, Guangdong Shun Xiang Ceramics Co., Ltd. are also actively involved in the efficient electromagnetic energy saving lamp (electrodeless lamp), plans to invest 5 billion yuan, with 18 to 20 months time will allow the project to reach an annual output of 300 million, electromagnetic energy saving lamp scale. At present, Shun Cheung company research and development of the cable Lycra electrodeless lamp has been successfully applied in Diaoyutai State Guest hotels, Chaozhou part of ceramic enterprises in the exhibition hall and the plant, Hunan and Yunnan highway tunnel and. Other lights have also came the news of the successful bid and applied to large industrial and mining, highway and other projects.
In the context of the global financial crisis, Zhengxin group and Shun Cheung's generous investment no pole lamp industry action is undoubtedly striking. Electrodeless lamp rise in recent years, with sales rising trend is obvious, the characteristics of the energy conservation and environmental protection by major companies and many of the local government's attention. However, compared with other light source products, the number of non polar light manufacturing enterprises is limited, not a scale, resulting in the popularity of the market penetration rate and the degree of. Especially in the promotion, solitary, not with product advantages complement each other, seriously hindered the pace of market promotion. In this regard, we have organized a special investigation of the status of the enterprise to survive, to seek solutions for the development of the.
The production of any thing, it must have its historical background, and the pole lamp is no exception. In the beginning, the no pole lamp exists as the laboratory product, and has continued for more than 80 years. Until 1990s, the electrodeless lamp is really out of the inner room, into people's daily life.
Contact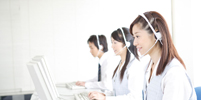 Tel: 0519-88608809
Cell phone: 13906121412
Contact: Mr. Xu
Mail: kaisen@kaisenzm.com
Company address: No. 68, East Road, economic development zone, Changzhou, Jiangsu