Many domestic lighting companies compete for energy saving p
Time:2016-01-19
Browsing times:
Guangzhou 2009 International Lighting Exhibition has learned that the lighting companies are scrambling to catch up with energy-saving policy express, the financial crisis and energy saving under the new deal, the lighting industry began to shuffle.
Last week was energy saving publicity week, the state vigorously promote and subsidies for energy-efficient products, the domestic lighting enterprises in the international financial tsunami hit the biggest export crisis in ten years to extend the olive branch. The previous soon hold Asian largest lighting exhibition -- in Guangzhou International Lighting Exhibition learned, lighting enterprises are scrambling to take the fight energy-saving policy express, under the financial crisis and energy saving the new deal, the lighting industry began to shuffle the deck.
Lighting enterprises export crisis highlights
Under the impact of the financial crisis, the lighting industry began to emerge from the end of last year, a serious differentiation, as the Asian lighting industry leader, to carry out more than ten years of Guangzhou International Lighting Exhibition, more able to feel this.
Guangzhou International Lighting exhibition organizers Guangya Exhibition Chairman Pan Wenbo said that this year's show to indoor lighting or export oriented enterprises to reduce by 25%, but mainly to the Chinese market, mainly to brand building enterprise quantity than last year but also an increase of 20% to 25%, exhibitors this year the number of firms than in 2008 decreased by 10%, but show the scale not reduced.
"The lighting industry has faced the biggest crisis in the past ten years." Pan Wenbo said before lighting industry export is important one annulus, now the differentiation that the lighting industry reshuffle intensifies, lighting enterprises in the mainland market, in good condition, but export-oriented enterprises is due to sudden drop in exports and bankruptcy or diverted.
Lighting industry to enter a new round of golden period
Although the export market has yet to pick up signs, but the domestic market very strong flavor. The author in this year's Guangzhou International Lighting Fair to see, joint venture brands and domestic brands of lighting companies almost all arrived at the scene, and put a strong exhibition lineup.
An industry source, the domestic market is still far from a huge lighting industry, the current domestic lighting industry is still in the spring and Autumn period, the real boss is not yet born. A total of less than 13%, including Philips, NVC, Foshan Lighting, Mitsuo Aurora, OSRAM, Foxconn and other top 10 enterprise market share, China Lighting Association released statistics show, at present China lighting products sales has more than $15 billion, by the Shanghai World Expo and the Guangzhou Asian Games will pull the infrastructure construction, China's lighting industry entered a new round of the golden age, industry is expected to exceed $200 billion, which makes wars between feudal princes, more and more intense.
Contact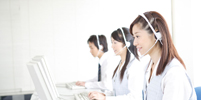 Tel: 0519-88608809
Cell phone: 13906121412
Contact: Mr. Xu
Mail: kaisen@kaisenzm.com
Company address: No. 68, East Road, economic development zone, Changzhou, Jiangsu