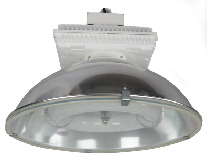 Suitable occasion:
Suitable for 6-28M high space lighting, such as indoor stadium, shopping malls, supermarkets, exhibition halls, factory workshops, warehouses and other indoor places.

Product features:
1) electric box with pure aluminum die-casting molding, the process is beautiful, strong and durable, good heat dissipation.
2) the lampcover adopts 1.2 thickness mirror alumina lampshade, built-in two reflector, the light emitting efficiency is more than 80%.
3) 5mm high temperature resistant toughened glass or PC cover, the coat is resistant to high temperature silica gel strip, good sealing performance, to achieve the sealing effect of IP54.
4) lighting protection against electric shock classification: I class
5 the fastener used in the aluminum alloy material is made, the material wall thickness is not less than 1 mm, while the width of not less than 10 mm.
6. The reflector is made of high purity aluminum, and the surface is coated with high reflectivity by anodic oxidation and polishing.
Contact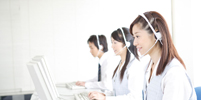 Tel: 0519-88608809
Cell phone: 13906121412
Contact: Mr. Xu
Mail: kaisen@kaisenzm.com
Company address: No. 68, East Road, economic development zone, Changzhou, Jiangsu