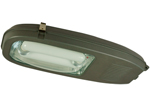 Applicable occasions: city roads, streets, squares, residential, courtyard, factory and other lighting, fashion appearance is applicable to a variety of occasions.

Product features:
1, the lamp body is made of high pressure die-casting aluminum, electrostatic spray surface treatment technology, high strength, high temperature resistant tempered glass surface.
2, good sealing, double silicone frame and inner seal, no dust, keep the light effect.
3, lamp casting shell with heat insulation board, the electric part and the light source have insulation board separated, can effectively heat insulation, protect the rectifier to extend the service life.
4, a form of high purity aluminum reflector, the pole lamp is dedicated to provide the most optimized light distribution, high reflection efficiency.
5, reflector imported coating, high temperature 280 degrees, not aging.
Contact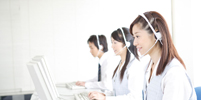 Tel: 0519-88608809
Cell phone: 13906121412
Contact: Mr. Xu
Mail: kaisen@kaisenzm.com
Company address: No. 68, East Road, economic development zone, Changzhou, Jiangsu