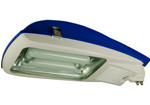 Applicable occasions: City Road, street, square, residential area, yard, plant and other lighting.

Product features:
1, the shell of the lamp is made of 1250T casting machine, the structure is light, the strength is high.
2, lamp reflector using high purity aluminum, through the anodic oxidation polishing treatment, stretching forming.
3, the lamp adopts stainless steel buckle cover detachable, lift platform operation, which makes the installation more convenient for the maintenance.
4, the use of a full set of stainless steel fasteners, high strength and high transparent toughened glass, good light transmission performance.
5, inside the bubble structure, silicone rubber sealing strip, high-quality waterproof and waterproof performance.
6, aluminum stretching and into the radiator, a good solution to the heat sink, to ensure the high output power of the pole lamp.
Contact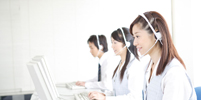 Tel: 0519-88608809
Cell phone: 13906121412
Contact: Mr. Xu
Mail: kaisen@kaisenzm.com
Company address: No. 68, East Road, economic development zone, Changzhou, Jiangsu