"Ten years of laboratory products," the terminator
Time:2016-01-19
Browsing times:
From Diaoyutai State Guest House to Changsha airport terminal building
In August 2004, when the ceramic industry leading enterprises Shunxiang to enter the field of optoelectronics, established Shunxiang Energy Saving Technology Co., Ltd., caused an uproar; and after a short period of four years, when Shun Xiang energy-saving lighting R & D of the cable Lycra electrodeless lamp in Diaoyutai State Guesthouse is lit, so fast the research and promotion of the amazing speed; and in 2009, Shunxiang energy saving lighting will create what kind of a miracle?
"One of the series of reports brand sword
1998, the first domestic lights in the laboratory to light, but there is no light and no light. Instead, because of the bottleneck of the cost, in the next 10 years, electrodeless lamp did not fast in the market, but to the identity of the products laboratory tepid, embarrassed to exist. During this period, although there are many companies see potential for electrodeless lamp the open-pit gold mine, have eager and intent will no pole lamp is pushed to the market, but have failed to form a Liaoyuanzhishi, will electrodeless lamp completely from the cage in the rescue.
In June 2008, when the electrodeless lamp for the first time in the Diaoyutai State Guesthouse in a bright light of the cable Lycra, declared the no electrode lamp "ten years laboratory stage" has ended. And the Terminator - Shun Xiang energy-saving lighting technology Co., Ltd. with irresistible force, a strong state swept the market, quickly occupied the commanding height of the market, and rhetoric of "to make no pole lamp lights up the whole world, completely end without lamp embarrassing fate."
Cable guide Leica electrodeless lamp lit Diaoyutai State Guest House
In June 2008, in Guangdong Shun Xiang energy-saving lighting technology Co., Ltd. all the staff, is a day worth toasting to celebrate; to always specializes in R & D of Shunxiang lighting it is vividly appeared on the front, is engraved an important day in the history of the development of the company, and has been in a "boudoir room" of the electrodeless lamp. It is fully out of the laboratory, a major opportunity for the external market oriented.
Then, the cable Leica electrodeless lamp talent shows itself from a number of products, the official in the Diaoyutai State Guest House, windy lakes".
Contact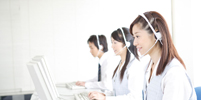 Tel: 0519-88608809
Cell phone: 13906121412
Contact: Mr. Xu
Mail: kaisen@kaisenzm.com
Company address: No. 68, East Road, economic development zone, Changzhou, Jiangsu