Kaysen optoelectronics: innovative achievements industry ben
Time:2016-01-21
Browsing times:
Announced last December by the national development and Reform Commission the national promotion of energy-saving technology directory (the Sixth Batch) "," based on inductive coupling no polar fluorescent lighting technology "impressively in the list, in Changzhou Kaisen photoelectric Co., Ltd. General Manager Xu Yaoping words, which in our country no pole lamp industry that is undoubtedly a thunder, electrodeless lamp industry will usher in the great development of the spring.
"Create a harmonious and beautiful society, the achievement of energy conservation and environmental protection, and establish an honest business reputation, to create a new technology brand" leading enterprises, has been the principle of Kaysen photoelectric company. In 2008, the company successfully developed and produced a new generation of green lighting products with independent intellectual property rights. After six years of experience and enterprising, today's Kaisen photoelectricity has become China no pole lamp Industry Association governing units, in the Chinese light industry standard formulation, with a set of low-frequency electrodeless lamp independent research and development, with an annual output of 30 million sets of high power inductively coupled electrodeless fluorescent lamp and for global marketing team of professionals; no pole lamp industry influential in China. At present, the company has its own electric light source laboratory, photoelectric performance test room, environmental life testing room, etc.. Have dozens of professional engineering and technical personnel, engaged in system schematic design, PCB design, mechanical design, electric light source technology research and improvement of, with an annual output of 30 million sets of high power low frequency electrodeless lamp production capacity. The company passed the ISO9001 quality system, environmental system ISO14000, CCC\CE\FCC\TUV\ROHS and other products certification, a variety of models of the UL certification work is also carried out.
Inductively coupled electrodeless fluorescent lamp HFED, a high-frequency electrodeless lamp and low frequency electrodeless lamp without filament and the electrode points, the traditional lamp, electronic ballast, application specific integrated circuit, emit high energy waves, by using the principle of electromagnetic induction, a coil wound magnetic ring is fixed on the outside of the lamp will be the high energy wave coupled into the discharge tube filled with inert gas and special solid mercury, as the working frequency can reach 2.65MHz and 210KHz respectively, the motion of charged particles in the tube to amalgam molecular ionization and excitation, 253.7nm UV photons, these photons firing to the inner wall of glass coated with fluorescent powder on it the production of visible light.
Contact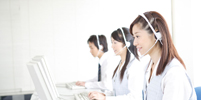 Tel: 0519-88608809
Cell phone: 13906121412
Contact: Mr. Xu
Mail: kaisen@kaisenzm.com
Company address: No. 68, East Road, economic development zone, Changzhou, Jiangsu